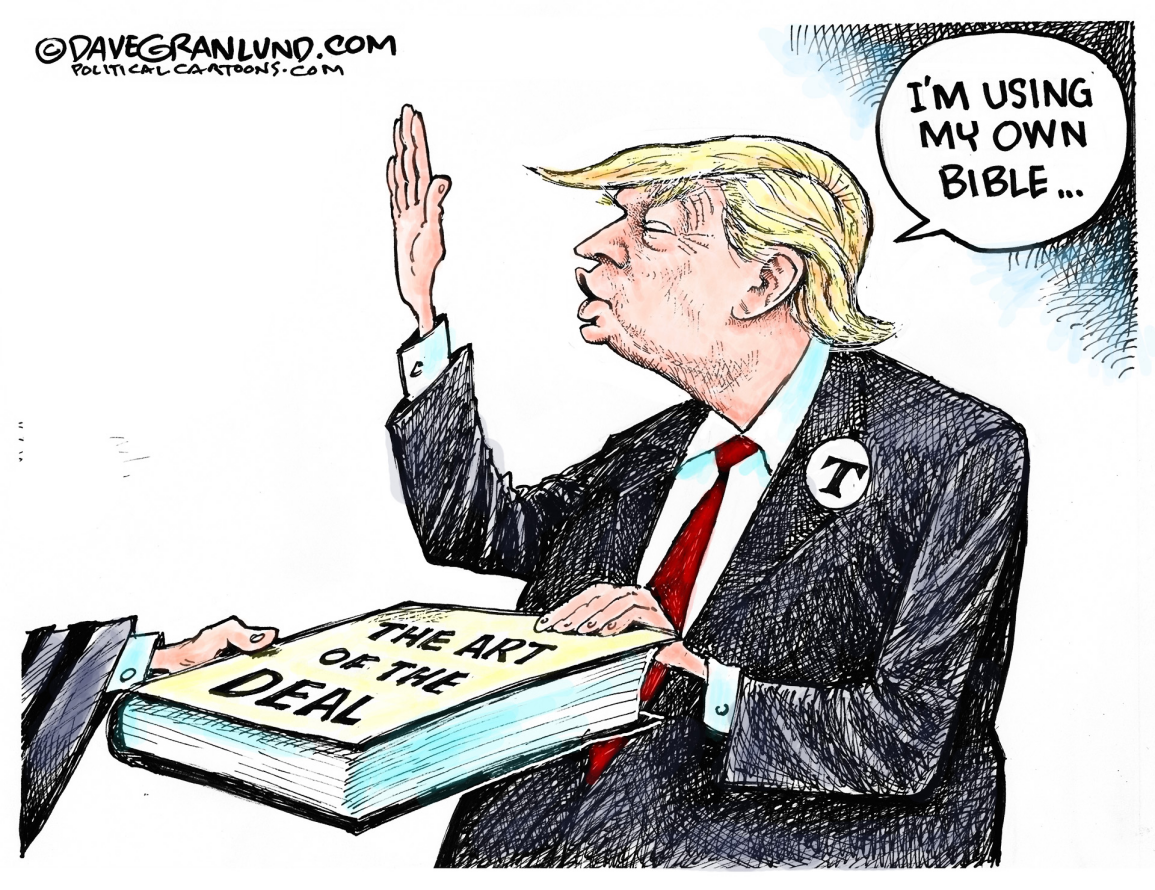 Cagle
Well, it's official: Donald J. Trump has been sworn in as the 45th President of the United States. While many Americans hoped and prayed that his inauguration day would never come, unfortunately for them, it has, and Trump is going to be our president for the next eight years.
Yes, I said eight years. Not four. Eight.
As in Trump is going to be a two-term president.
I know many people don't want to believe that. They don't want him to make it past the next two years, let alone four or even eight. Then again, they also assumed that he wouldn't win the primaries. Or the election. Or even the Electoral College. And yet here we are today with Trump in the White House.
If there's one thing we should've learned from the election, it's that we should never underestimate Trump. Never! Underestimating him allowed him to win this election, and it will allow him to win the next—and mark my words, he will win re-election!
Oh, not because I want him to, by any means. On the contrary, I hate him as much as any other decent thinking human being. But knowing that something is going to happen is not the same thing as wanting it to happen, and as much as I don't want a two-term Trump presidency to happen, it mostly certainly will.
To answer "why", I could easily point to Bush and Obama. If both of them could win a second term in spite of their failings, Trump most certainly can and will in spite of his incompetence. Thing is, we haven't had a one term president since the original Bush, and that was nearly 30 years ago, so a two-term Trump seems almost inevitable.
Then again, just saying all that doesn't make for a good think piece. So allow me to show my work and prove how Trump will be re-elected by Republicans, Independents, and, yes, even Democrats.