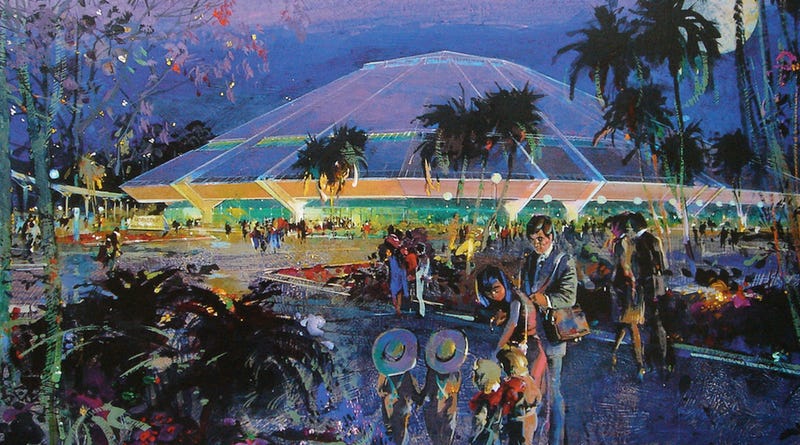 Gizmodo
There are Disney attractions that last the test of time and become classics. Such rides include Space Mountain, Haunted Mansion, and the-little-kids-from-around-the-world-ride-that-must-not-be-named-to-protect-the-sanity-of-others!
But then there are the attractions that fade with time and become nothing more than distant memories. Helping to preserve the memories of these attractions are individuals such as
Bright Sun Gaming
.
This
YouTube channel
offers a vlog series called
"Abandoned"
which discusses the history and legacy of Disney attractions that have since been, well, abandoned. Such attractions include those that never made it like the
Legendary Years Resort
, and those that no longer exist like the
Skyway
,
Wonders of Life
, and
River Country
. The series has also focused on non-Disney attractions like
Nickelodeon Studios
and
Six Flags New Orleans
.
The attraction I want to focus on today is one that I rode once as a kid, but which left such an impact upon me that I am saddened that it no longer exists. This attraction provided a glimpse into the future, and encouraged guests that, true to its motto, if you can dream, then you can build it.
That attraction is Horizons, which I plan on discussing in greater length in the next Throwback Thursday. For now,
here's a brief history
of the future that could have been: