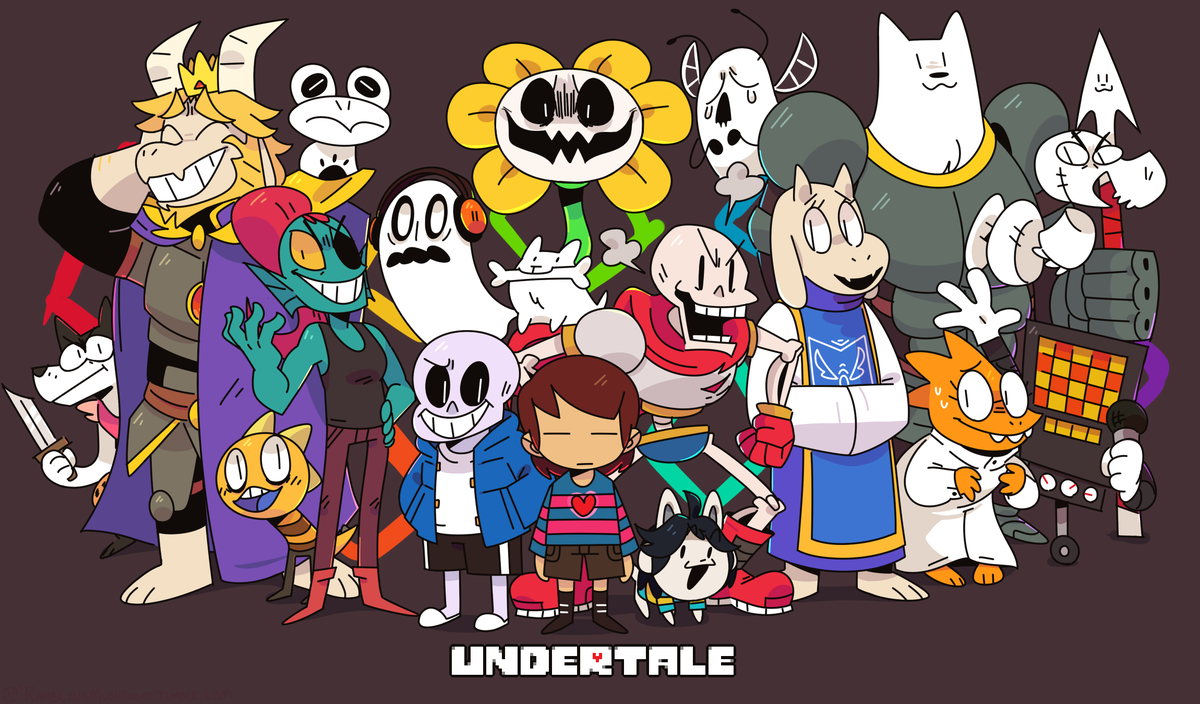 Twitter
I've yet to play
Undertale
, but having heard great things about it, I really want to. The game sounds extremely creative, especially since it's a role-playing game that lets you go through the entire game without fighting. On top of that, the game appears to be a pure nostalgic throwback with retro 8-bit art style and music.
As I said before, I've yet to play the game, so I've yet to hear the entire soundtrack. But the few songs that I've heard thus far are really appealing. For this post. I'll be sharing my two personal favorites thus far:
Spider Dance
and
Bonetrousle
.
The two songs are for two of the game's boss battles: the mischievous spider girl, Muffet, and the egotistic skeleton guard, Papyrus. Both songs manage to perfectly encapsulate the personalities of the two characters. Muffet's boss music makes you feel like you've been trapped and are in for a bad time if you don't escape. Papyrus's music, meanwhile, offers the exact level of whimsical zaniness you'd expect from a comical villain.
These two songs make me all the more eager to buy the game and play it for myself so I can experience the entire game's soundtrack for myself.