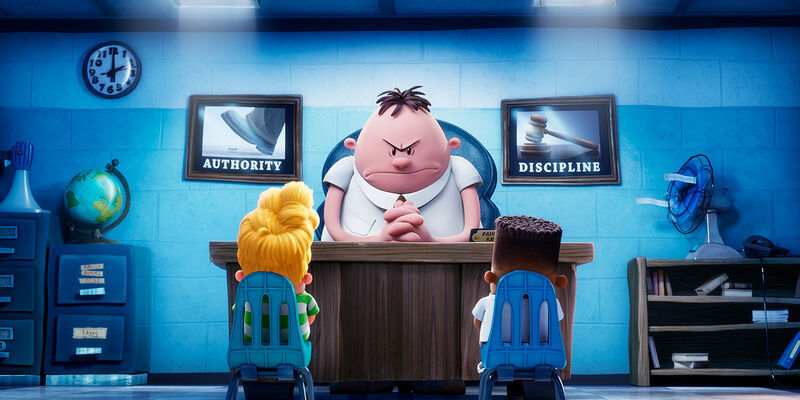 Captain Underpants Wiki
Captain Underpants
flew into the box office faster than a speeding waistband,
earning $23.5 million
during its opening weekend.
In fact, this movie about a grown man fighting in his underwear that doesn't take itself remotely seriously managed to gain
a higher rating on Rotten Tomatoes
in its first week than the movie about grown men fighting in their underwear who take themselves far too seriously gained
during its entire theatrical run.
The popularity of this movie should come as no surprise, as it's based upon an equally popular book series. Of course, if the
box office earnings
and
reviews
are any indicator, the movie managed to do well even with moviegoers who never picked up a single book.
By far, the greatest appeal of
Captain Underpants
, be it the books or the movie, is its fundamental understanding of its target demographic. Like other great children's series, it doesn't pander to children by pretending to know what they like. Rather, it speaks to them on their level by truly understanding them—and if there's one thing
Captain Underpants
gets, it's that children hate school.